G-TwYST
G-TwYST is the acronym for Genetically modified plants Two Year Safety Testing. The project duration is from 21 April 2014 – 20 April 2018.
The European Food Safety Authority (EFSA) has developed guidance for the risk assessment of food and feed containing, consisting or produced from genetically modified (GM) plants as well as guidance on conducting repeated-dose 90-day oral toxicity study in rodents on whole food/feed. Nonetheless, the long-term safety assessment of genetically modified (GM) food/feed is a long-standing controversial topic in the European Union. At the present time there are no standardized protocols to study the potential short-, medium- and/or long-term toxicity of GM plants and derived products. Against this backdrop the main objective of the G-TwYST project is to provide guidance on long-term animal feeding studies for GMO risk assessment while at the same time responding to uncertainties raised through the outcomes and reports from recent (long-term) rodent feeding studies with whole GM food/feed.
In order to achieve this, G-TwYST:
Performs rat feeding studies for up to two years with GM maize NK603. This includes 90 day studies for subchronic toxicity, 1 year studies for chronic toxicity as well as 2 year studies for carcinogenicity. The studies will be based on OECD Test Guidelines and executed according to EFSA considerations
Reviews recent and ongoing research relevant to the scope of G-TwYST
Engages with related research projects such as GRACE and GMO90plus
Develops criteria to evaluate the scientific quality of long-term feeding studies
Develops recommendations on the added value of long-term feeding trials in the context of the GMO risk assessment process.
As a complementary activity - investigates into the broader societal issues linked to the controversy on animal studies in GMO risk assessment.
Allows for stakeholder engagement in all key steps of the project in an inclusive and responsive manner.
Provides for utmost transparency of what is done and by whom it is done.
G-TwYST is a Collaborative Project of the Seventh Framework Programme of the European Community for Research, Technological Development and Demonstration Activities. The proposal for G-TwYST was established in reponse to a call for proposals on a two-year carcinogenicity rat feeding study with maize NK603 that was launched by he European Commission in June 2013 (KBBE.2013.3.5-03).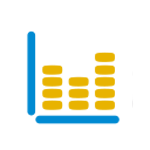 G-TwYST webpage